You Can Now Get A Goth Unicorn Pool Float That's As Dark As Your Heart
After surviving the winter that wouldn't end, we're looking ahead to warmer days. There was once a time when summer meant vacation, spontaneous trips to the beach, and sleeping all day. Unfortunately, life as an adult means that most of our day to day schedules won't change — it'll just be hotter outside as we go about our lives as usual. And that means your go-to uniform of all-black everything may, too, become uncomfortably hot, but as all summertime goths know, we can, and do, contain multitudes — and that means appreciating a good unicorn pool float just like any other grown-ass woman on Instagram. If you're looking for a pool accessory that's as dark as your heart, the GAME Mystique Alicorn Unicorn Pool Float is the goth summer accessory of your dreams.
This delightful creation would be notable for the inclusion of sunglasses alone, since it's a freaking giant unicorn pool float wearing sunglasses, for heck's sake. What though, in particular, makes it… goth? Aside from its sunglasses, which impart a shadowy gloom over everything it looks out onto, its galaxy-colored mane and silver coat remind the rider of both 1) the vast emptiness of space, and 2) the coldness of life, each essentials as we navigate the warmth, the joy of summertime. Why shouldn't we goths, too, get to experience the delight of a giant unicorn pool float, while we languidly Instagram the summer away?
Regardless of the manufacturer's intent in creating this product, it's a pool toy that's as unimpressed as you are, and I love it for that. Unicorns seem like the ultimate goth mascot, anyway. What could be more metal than a literal spike protruding from your forehead? Nothing, that's what. Did I mention that it also has cupholders?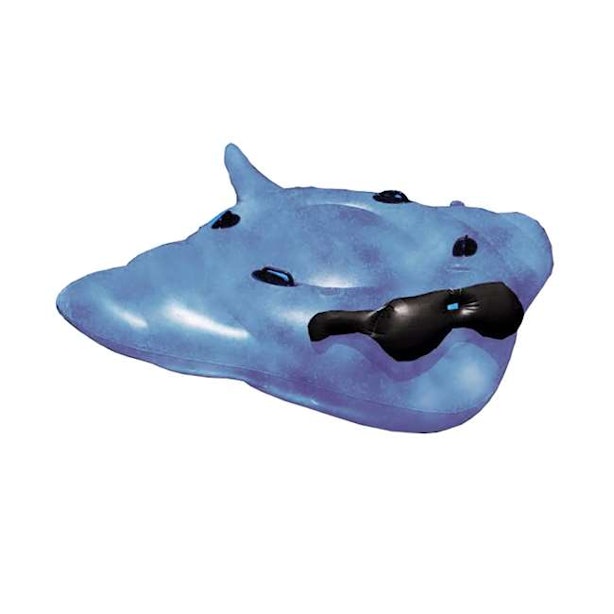 Hardly a week goes by without a gigantic pool float tearing through the internet, but finally we have an option that's as goth as your heart. Pool party on, summertime goths.
Source: Read Full Article