The kids are not all right in Bess Wohl's arresting new play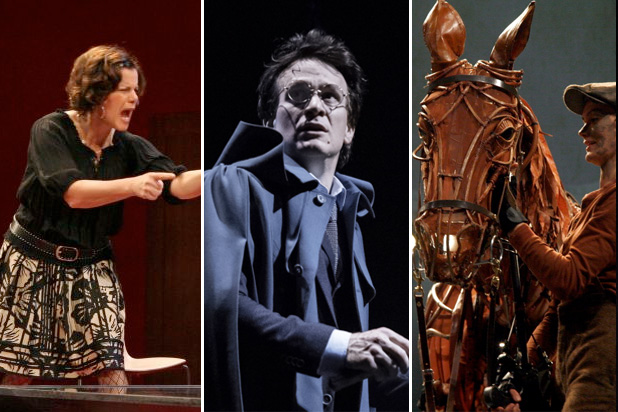 Broadway isn't just for musicals. Here are the all-time top-grossing straight plays on the Great White Way, according to grosses compiled by the Broadway League up to June 2, 2019. (These figures aren't adjusted for inflation, so recent hits at current sky-high ticket prices have a definite advantage.)
12. "The Tale of the Allergist's Wife" (2000-02) 
Total gross: $29,310,727 
Charles Busch's play about an Upper West Side matron's mid-life crisis played for nearly two years in a production starring Linda Lavin, Michelle Lee and Tony Roberts.
11. "Network" (2018-)
Total gross: $30,234,206* (as of June 2, 2019) 
Bryan Cranston starred as crazy TV newcaster Howard Beale in this hit stage adaptation of the classic 1976 movie.
10. "700 Sundays" (2004-05; 2013-14) 
Total gross: $32,029,177  
Billy Crystal's autobiographical one-man show found favor in two separate runs on Broadway nearly a decade apart.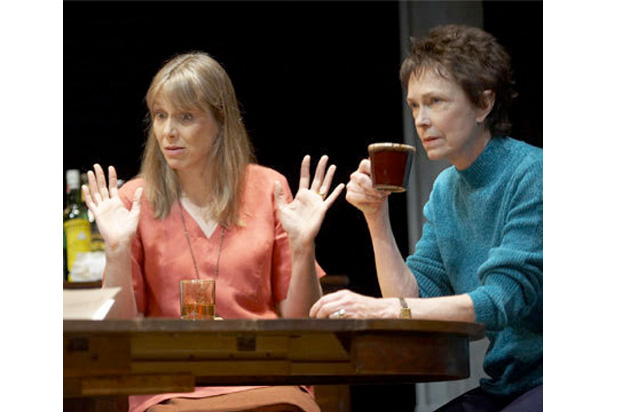 9. "August: Osage County" (2007-09) 
Total gross: $32,835,606 
Tracy Letts' Pulitzer-winning drama became a huge hit on stage without any big stars — and then a 2013 movie starring with Meryl Streep and Julia Roberts.
  
8. "Proof" (2000-03) 
Total gross: $32,896,994 
David Auburn's drama about a woman with a troubled legacy of both mental illness and genius-level math skills earned multiple Tony Awards, including for star Mary-Louise Parker.
  
7. "The Play That Goes Wrong" (2017-19) 
Total gross: $34,341,708
This farce about an amateur theater company's mishap-prone production of a mystery play is another London import that found popularity on this side of the Atlantic.
6. "God of Carnage" (2009-10) 
Total gross: $37,345,584
Yasmina Reza's barnstorming dramedy about two dueling couples earned the Tony for Best Drama — as well as nominations for James Gandolfini, Jeff Daniels, Marcia Gay Harden and Hope Davis.
5. "It's Only a Play" (2014-15) 
Total gross: $37,500,966 
Terrence McNally's backstage comedy was a huge hit thanks to the Broadway reteaming of Matthew Broderick and Nathan Lane, stars of the Tony-winning musical "The Producers" a decade before.
4. "To Kill a Mockingbird" (2018 – ) 
Total gross: $46,597,980* (as of June 2, 2019) 
Aaron Sorkin's adaptation of the beloved Harper Lee novel may have been snubbed by Tony nominators for Best Play, but it has been drawing crowds since opening in December 2018.
3. "The Curious Incident of the Dog in the Night-Time" (2014-16) 
Total gross: $68,321,435 
Another London import, Simon Stephens' adaptation of Mark Haddon's YA novel follows an autistic boy on a quest for the killer of his neighbor's dog.
2. "War Horse" (2011-13) 
Total gross: $74,975,253 
Michael Morpurgo's YA novel about a British boy's search for his horse in World War I inspired both this epic play, complete with life-size puppets, and Steven Spielberg's 2011 film.
1. "Harry Potter and the Cursed Child, Parts One and Two" (2018 – )  
Total gross: $124,990,844* (as of June 2, 2019)
The stage sequel to J.K. Rowling's saga about the now-grown boy wizard has extra advantages — since it's a two-night (and two-ticket) epic that plays in a musical-sized auditorium to diehard Potterheads.
You don't need an orchestra — or songs — to draw audiences
Broadway isn't just for musicals. Here are the all-time top-grossing straight plays on the Great White Way, according to grosses compiled by the Broadway League up to June 2, 2019. (These figures aren't adjusted for inflation, so recent hits at current sky-high ticket prices have a definite advantage.)
Source: Read Full Article