the most important
A post shared by Bristol Palin (@bsmp2) on
A very left-field (or, wait, should it be right-field?) scoop from TMZ just dropped: Bristol Palin, daughter of former GOP vice president candidate and current diet tea Insta-fluencer Sarah Palin, is apparently joining the cast of Teen Mom: OG.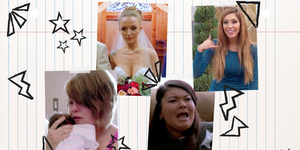 Per TMZ, Bristol, 27, has "signed on as a regular on the show," and is set to debut this fall alongside Amber Portwood, Catelynn Baltierra, and Maci Bookout. Longtime Teen Mom insider Ashley Majeski, of Ashley's Reality Roundups, has since confirmed the report, adding that Bristol has been shooting for the show "for a few weeks," but under a cloak of secrecy:
TMZ is reporting that another new mom would also be joining the OG mix — Mackenzie McKee, formerly of Teen Mom 3. (McKee's casting has been widely speculated in recent months.) Majeski, however, says that's not true, and that the fifth spot is instead being taken by Cheyenne Floyd, formerly of MTV's dating show Are You The One?
Cosmopolitan.com has reached out to MTV for comment.
trying to get a family pic 🤗🤓❤️ #constantchaos
A post shared by Bristol Palin (@bsmp2) on
As pictured above in a photo from her Instagram, Bristol has three children — a son, Tripp, with former fiancé Levi Johnston, and two daughters, Sailor and Atlee, with husband, former marine Dakota Meyer. (In February 2018, Meyer filed for divorce, though recent reports, and coupled-up Insta photos, suggest the couple has since reconciled — and that's just the sort of storyline MTV would appreciate!)
Bristol's first pregnancy was infamously announced at the 2008 Republican National Convention, along with her engagement to Johnston — she was, at the time, 17 years-old. Tripp was born a month after the 2008 presidential election; she and Johnston ended their engagement in March 2009.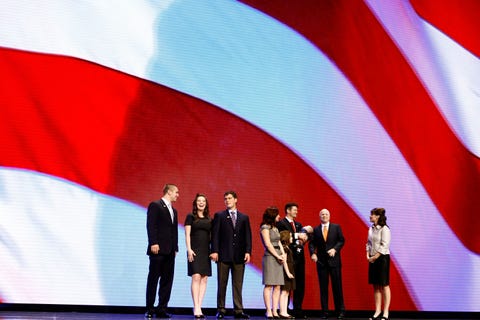 Her previous reality TV credits include two stints on Dancing With The Stars, and her 2012 Lifetime docu-series Bristol Palin: Life's a Tripp.
Source: Read Full Article