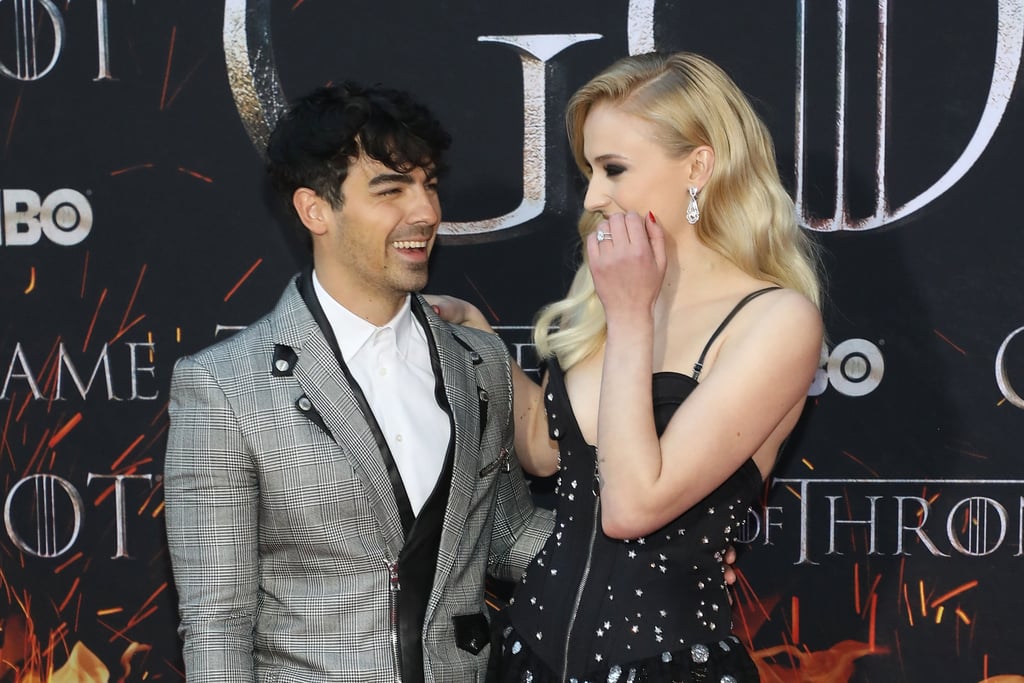 Sophie Turner's Engagement Ring

The Jonas Brothers have a lot of love for their respective wives, and the stunning engagement rings they proposed with are just one sign of their affection. In addition to writing sweet love songs about their partners, Kevin, Joe, and Nick each popped the question with gorgeous diamond rings. Of course, each one is different and special just like their ladies.
Kevin proposed to Danielle with a cushion-cut diamond ring by Jacob & Co; Joe proposed to Sophie with a pear-shaped diamond; while Nick proposed to Priyanka with a Tiffany & Co. engagement ring. Get a closer look at Danielle, Priyanka, and Sophie's stunning rings ahead!
Source: Read Full Article