More relationship drama for Kylie Jenner and Travis Scott!
According to a People source on Tuesday, the rapper's Astroworld Tour has been a source of contention for Stormi Webster's parents.
The insider revealed:
"Travis' tour has been hard for Kylie… They spend very little time together."
In fact, when the musician is on the road, the makeup mogul "finds it hard to trust him."
"When he's around, things are great with them… But when he tours, Kylie finds it hard to trust him."
Luckily, the Sicko Mode artist has a month-long break coming up, so hopefully the two will be able to spend some quality time together.
"Travis keeps telling Kylie that she can trust him… He has been doing everything he can right now to regain her trust. He will soon be off for a few weeks and keeps saying he can't wait to spend time with Kylie and Stormi."
The source confirmed that Kylie and Travis are still very much a couple.
As we wrote last month, TMZ reported that Kylie brought up "evidence" of infidelity when the musician flew from the East Coast to Los Angeles to surprise her and their daughter.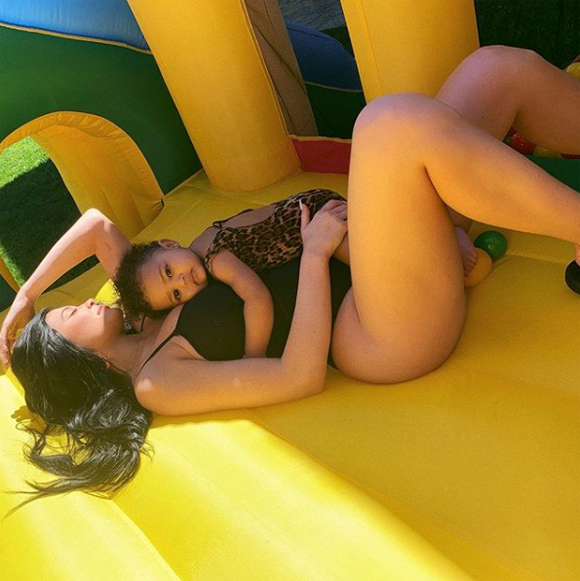 Because of this incident, Scott allegedly postponed his concert in Buffalo.
In response, Travis' rep "strongly" denied the rumors, and said "the reason he stayed home from his show was very much because of illness."
According to a People source, the 21-year-old became insecure in her own relationship as a result of reports that ex-BFF Jordyn Woods allegedly had an affair with Khloé Kardashian's now-ex-boyfriend, Tristan Thompson.
Additionally, the Kylie Cosmetics founder reportedly accused the rapper of cheating after seeing something notable on his phone.
The insider revealed:
"Kylie had a rough week. She is still devastated about Jordyn and had an argument with Travis after she checked his phone and saw something that she didn't like. … But Travis says he didn't cheat."
"Purely to prove his devotion" to Kylie, Travis also deleted his Instagram account, per TMZ sources.
The publication also said Ky reportedly found "a number" of what she considered to be "overly friendly" direct messages between him and several women with whom he'd been chatting up on Insta.
On Monday, TMZ sources claim their "relationship isn't even close to what it used to be," however, "the couple is confident they'll be able to work things out."
Last Friday, Kylie enjoyed a night out at The Nice Guy lounge and restaurant in West Hollywood with makeup artist Ariel Tejada, friend Yris Palmer, assistant Victoria Villarroel, and another girlfriend.
Source: Read Full Article