"Grumpy" can't even begin to describe how Twitter is feeling on Friday as news broke that internet sensation Grumpy Cat had sadly passed away at age 7.
The famous feline's death was announced by her family and manager to her 1.5 million Twitter followers on Friday morning.
According to the post, Grumpy encountered "complications" from a recent urinary tract infection that was unfortunately too difficult for her to overcome, despite receiving care from "top professionals." The always-frowning cat passed away peacefully on Tuesday morning in the arms of her owner, Tabatha Bundesen.
The statement went on to pay tribute to the internet's favorite cat, recalling how Grumpy's iconic pout helped millions of people around the world smile. Read in full (below):
"Some days are grumpier than others. We are unimaginably heartbroken to announce the loss of our beloved Grumpy Cat. Despite care from top professionals, as well as from her very loving family, Grumpy encountered complications from a recent urinary tract infection that unfortunately became too tough for her to overcome. She passed away peacefully on the morning of Tuesday, May 14, at home in the arms of her mommy, Tabatha. Besides being our baby and a cherished member of the family, Grumpy Cat has helped millions of people smile all around the world — even when times were tough. Her spirit will continue to live on through her fans everywhere."
A legend has truly been lost. 
Grumpy (real name Tardar Sauce) was born on April 4, 2012 and quickly gained notoriety later that year when Tabatha's brother, Bryan Bundesen, posted a photo of the then-kitten on Reddit.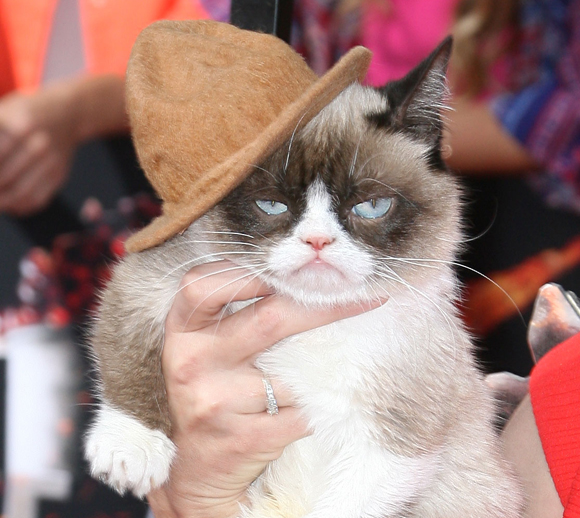 The internet was immediately smitten, with the image garnering over one million views in 48 hours. That year, Grumpy was named Most Influential Cat by MSNBC — and her meteoric rise to fame was only just beginning.
Over the next few years, Grumpy would go on to be featured in print publications like Time, Forbes, The Wall Street Journal, and New York Magazine. She became a regular red carpet figure for events like the MTV Movie Awards and has posed with the likes of Josh Gad, Jennifer Lopez, Conan O'Brien, Andy Cohen, and the late Stan Lee.
Grumpy's film career kicked off in 2014 when she starred in her very own Lifetime movie, Grumpy Cat's Worst Christmas Ever, in which she was voiced by Aubrey Plaza. In September 2016, Grumpy made her Broadway debut in Cats at New York City's The Neil Simon Theatre.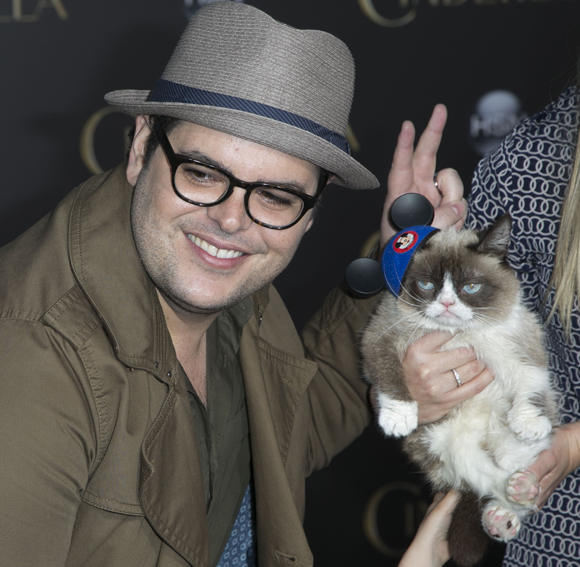 Naturally, fans are devastated by the news of Grumpy's death. See some heartbroken reactions (below):
Clearly, Grumpy lived an extraordinary life and touched the hearts of many.
We frown at her passing, and our thoughts are with her family at this difficult time.
Source: Read Full Article